MOLLY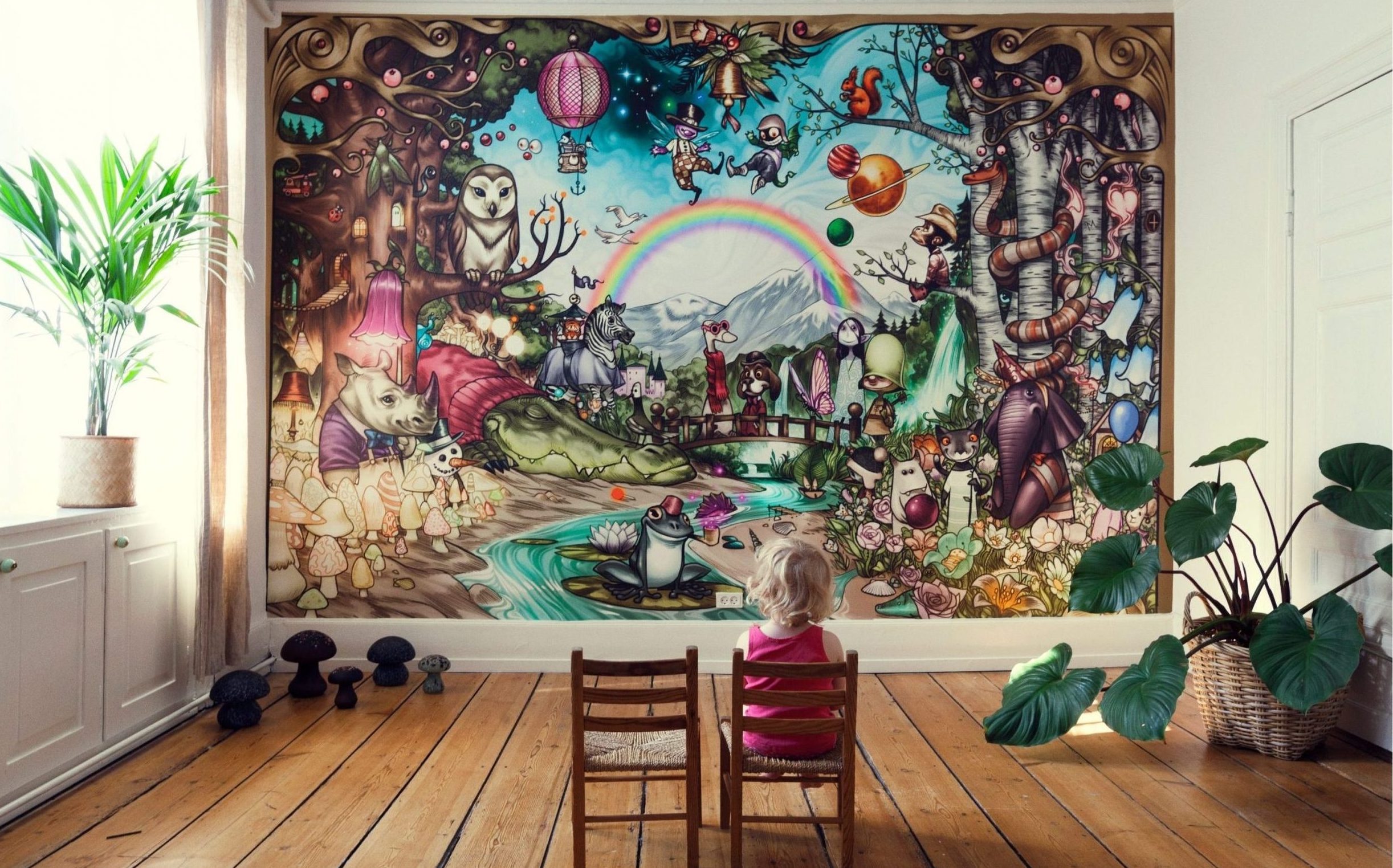 MOLLY WAS GETTING HER OWN ROOM.
WE KNEW HER FAVOURITE THINGS, STORIES AND ANIMALS SO WE DECIDED TO "REPLACE" THE WALL WITH A DOORWAY INTO A FANTASY LAND. THE INHABITANTS AND THE ENVIRONMENT REPRESENT DIFFERENT MOODS SO THAT THEY WOULD BE RELATABLE TO MOLLY THROUGH HER CHILDHOOD YEARS.
BARBARA
Nicolaj wanted to surprise Barbara for her birthday. He wanted a spectacular family-portrait that showed the family and their individual passions and heritage. With no holds barred! (That's the Princeton tiger!)
CHARLIE
Charlie is really into handball and wants to be an architect. He has a great sense of justice and balance. The mural became a homage to geometry and a holistic worldview. You can tell this lion is a Charlie-fan!
LOOKING FOR SOMETHING ELSE?